Umran Malik's raw pace has wowed everyone, but Daniel Vettori has a word of caution: "The more you bowled, the slower…"
After his recent accomplishments in the Indian Premier League (IPL) 2022, Umran Malik is the buzz of the town. The youngster from Jammu and Kashmir took 5/25 for SunRisers Hyderabad (SRH) against Gujarat Titans on Wednesday night. It was his first five-for, but more than that, his lightning speed wowed everyone. Umran Malik's raw pace has wowed everyone; but Daniel Vettori has a word of caution: "The more you bowled, the slower…"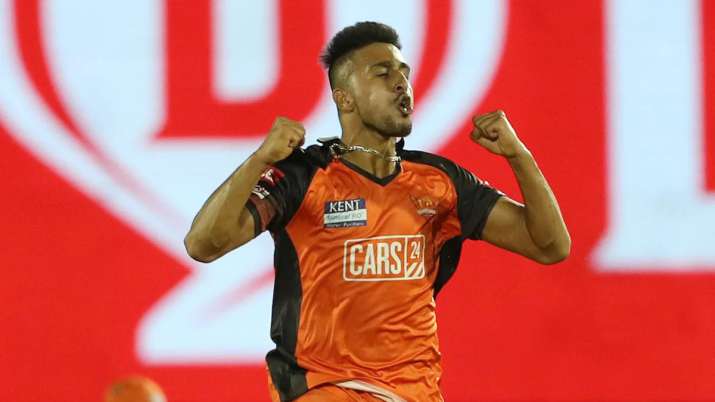 The emergence of Malik has given the Indian team management renewed hope in the presence of yet another pace superstar. Several sources claim that Malik will be inducted into the Indian cricket team.
Former New Zealand captain Daniel Vettori, on the other hand, advocated care when it came to regulating Malik's workload. Vettori, a former Royal Challengers Bangalore (RCB) captain, he stated 'T20 Time Out' show; "This is a diamond here and it's just how it's looked after in the next couple; of years for Indian cricket and how to get the best out of him."
"It might be ideal for him to come under the cover of the BCCI or the NCA; where they can monitor his workloads, because a player of his pace will be tempted to keep bowling."
I'm thinking about my talk with Shane Bond, and how he claimed that the more you bowled; the slower you were "Vettori, who had 362 wickets in 113 Tests and 305 wickets in 295 ODIs, remarked.
"That pace causes concern in batsmen, not just tailenders, but all batters," Vettori explained.
"We don't see many bowlers reach the 153-154 mark. That's a rare pace, something we haven't seen since the likes of (Brett) Lee, Shoaib Akhtar, or Shaun Tait.
"As you can see, it's now a big element of the game. You can see how the excitement element contributes to the X-factor."
read more: Joe Root Wishes England Test Captain Ben Stokes Success
In SRH's IPL game against Gujarat Titans, the 22-year-old Jammu and Kashmir player's maiden five-for; destroyed their batting line-up before Rahul Tewatia and Rashid Khan pulled off a robbery; by smashing four sixes in the penultimate over to win by five wickets.