David Boon will be replaced as the game's match referee by Steve Bernard. The match referee for the ongoing Ashes series in Australia, David Boon, has tested positive for Covid-19 and will miss the fourth Test, which begins on January 5 at the SCG.
Steve Bernard, a member of the ICC's international panel of referees and located in New South Wales, will take Boon's place. For the fifth Test, which begins on January 14 in Hobart, he is anticipated to return to his role.
David Boon, who turned 61 on December 29, is asymptomatic and has received all of his vaccinations, including a booster dose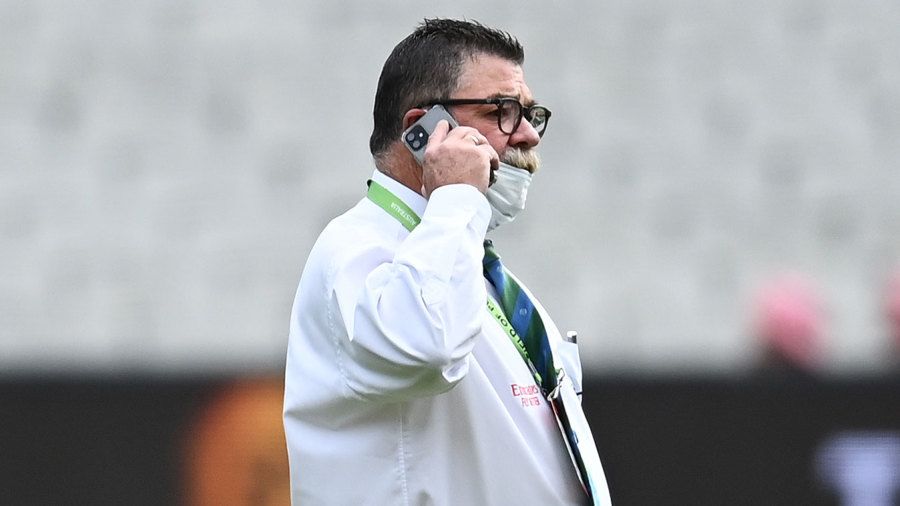 You may also like: Top card games India & Fantasy games India
He will stay in Melbourne, where the third Test will be held, and will be quarantined for ten days in accordance with Victorian state government health requirements, meaning he should be fine for the fifth Test.
Since Monday, December 27, all players from both teams, their families, the England and Australian support personnel, and match officials have been subjecting to daily PCR tests.
On the second day of the third Test, England's touring party had four Covid instances. Two members of the support personnel and two members of their families tested positive for the Covid-19 rapid antigen.
After all of the players tested negative with quick tests, play began 30 minutes late on the day. England coach Chris Silverwood was also ruled out of the fourth Test earlier today. After a family member became the tour's sixth Covid-19 case, forcing Silverwood to isolate for ten days. For the fourth Test, England's head coach, Graham Thorpe, will take over.
Australia has a 3-0 series lead after winning each of the first three Tests by comfortable margins. They clinched the Ashes with an innings and 14-run victory over England at the MCG. Bowling the visitors out for just 68 runs to win the Test in three days.
Read the following Topcricketindia article to learn more about 1CRIC's playing strategy and other game-related information.
Read more: BBL: Melbourne vs Perth Postponed Due To A Covid-19 Case In Stars' Camp
Visit also: Sharad Pawar, a member of the Left Congress, has never given up on Gandhi and Nehru's ideologies.