Lungi Ngidi finds those figures difficult to ignore. For this purpose, the South African fast bowler has teamed up with a United Nations program. In the time it takes to play a T20 match in South Africa, a woman gets murdered on average. Two ladies die in the course of an ODI.
"In South Africa, a woman is killed every four hours. That's incredible. Mentally, I'm unable to comprehend it" Ngidi quoted
"It astounds me to hear stuff like that, especially because I have my own mother, cousins, sisters, and female friends. It's not something you want to be concerned about every day, so something must be done about it."
Lungi Ngidi comments came during the United Nations' annual international campaign against gender-based violence
Which runs from November 25 to December 10, but he has been thinking about the impact of gender-based violence for months.
"For me, this was something that really took off during the lockdown. We are constantly so busy that we don't have time to read up on what's going on in the country, but this was something that was highlighted at the time and stood out like a sore thumb, "he stated
During the 2020 harsh lockdowns, many countries reported an upsurge in domestic abuse. During the first 21 days of the closure, South Africa confirmed almost 120,000 cases.
According to police statistics, 53,293 sexual offenses were registered in the country in 2019-20. An average of 146 per day, up from 52,420 in 2018-19. (143 per day). The majority of these were rape cases, with 42,289 rapes reported in 2019-20. An increase of about 116 per day from 41,583 in 2018-19.
Ngidi will collaborate with the UN Women for Change initiative and the Uyinene Mrwetyana Foundation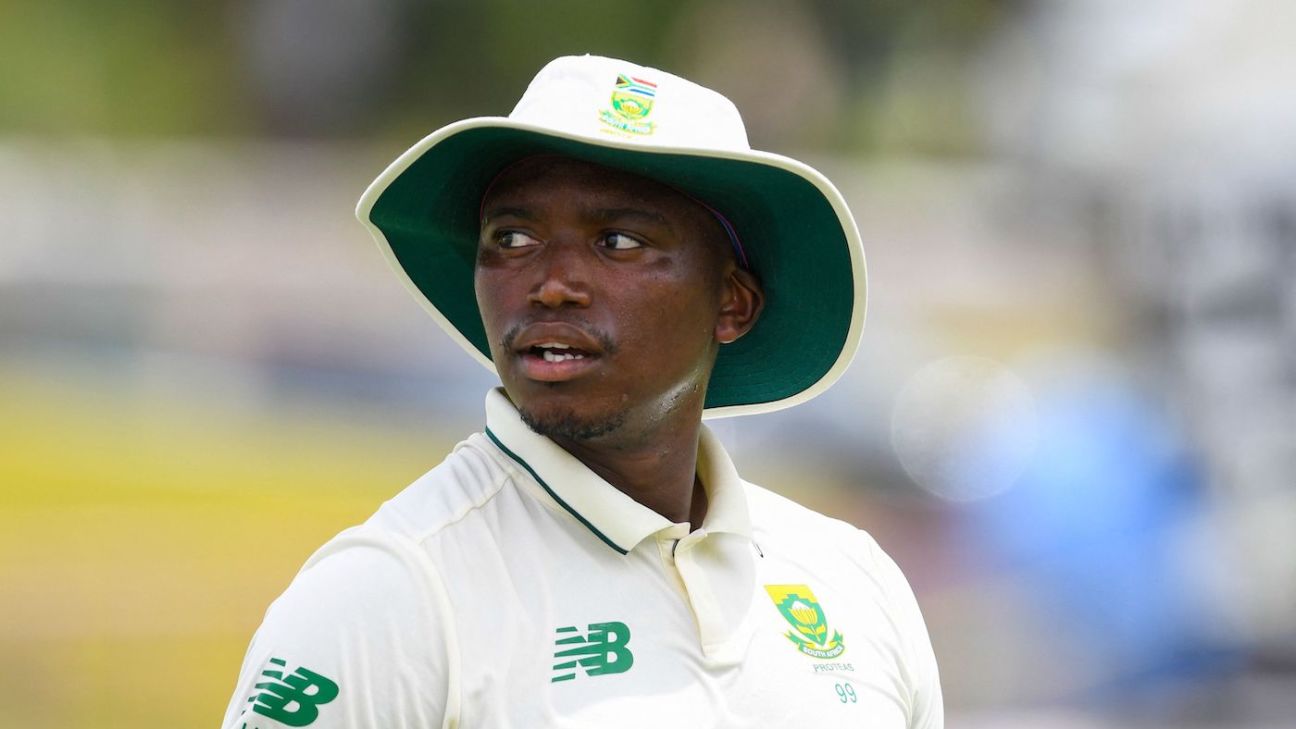 You may also like: Cricket Betting & Online Casino Games
Which was established in memory of a 19-year-old student named Uyinene Mrwetyana who was sexually raped. And murdered in Cape Town in August 2019, igniting nationwide protests against women's violence.
Springbok rugby player Makazole Mapimpi also paid tribute to Mrwetyana. By wearing a wristband with her name on it during the 2019 Rugby World Cup.
Since the assassination of George Floyd and the growth of the anti-racism movement. Sports protests against social inequality have been more common. When he answered a question at a press conference in South Africa last July. Shortly after England and the West Indies became the first international teams to take a knee, Ngidi began a conversation with the Black Lives Matter movement.
The South African men's team took 15 months and a board-mandated instruction to get to the stage where they are making the gesture collectively. During that time, Ngidi was one of the players who was adamant about taking the knee whenever he could. And speaking out against injustice.
Read the following Topcricketindia article to learn more about 1CRIC's playing strategy and other game-related information.
Click here: Duanne Olivier returns as South Africa name 21-member squad for India Tests
Read more about: Ajaz Patel describes Rahul Dravid and Virat Kohli's visit to acknowledge him as a "very big thing."
Visit also: Bidding war begins for second day-night Ashes Test